SWITCH Program 2019
SWITCH ("School Wellness Integration Targeting Child Health") is an innovative school wellness program designed to help children to "Switch what they Do, View, and Chew!" This slogan highlights the three key goals of the program to help students to: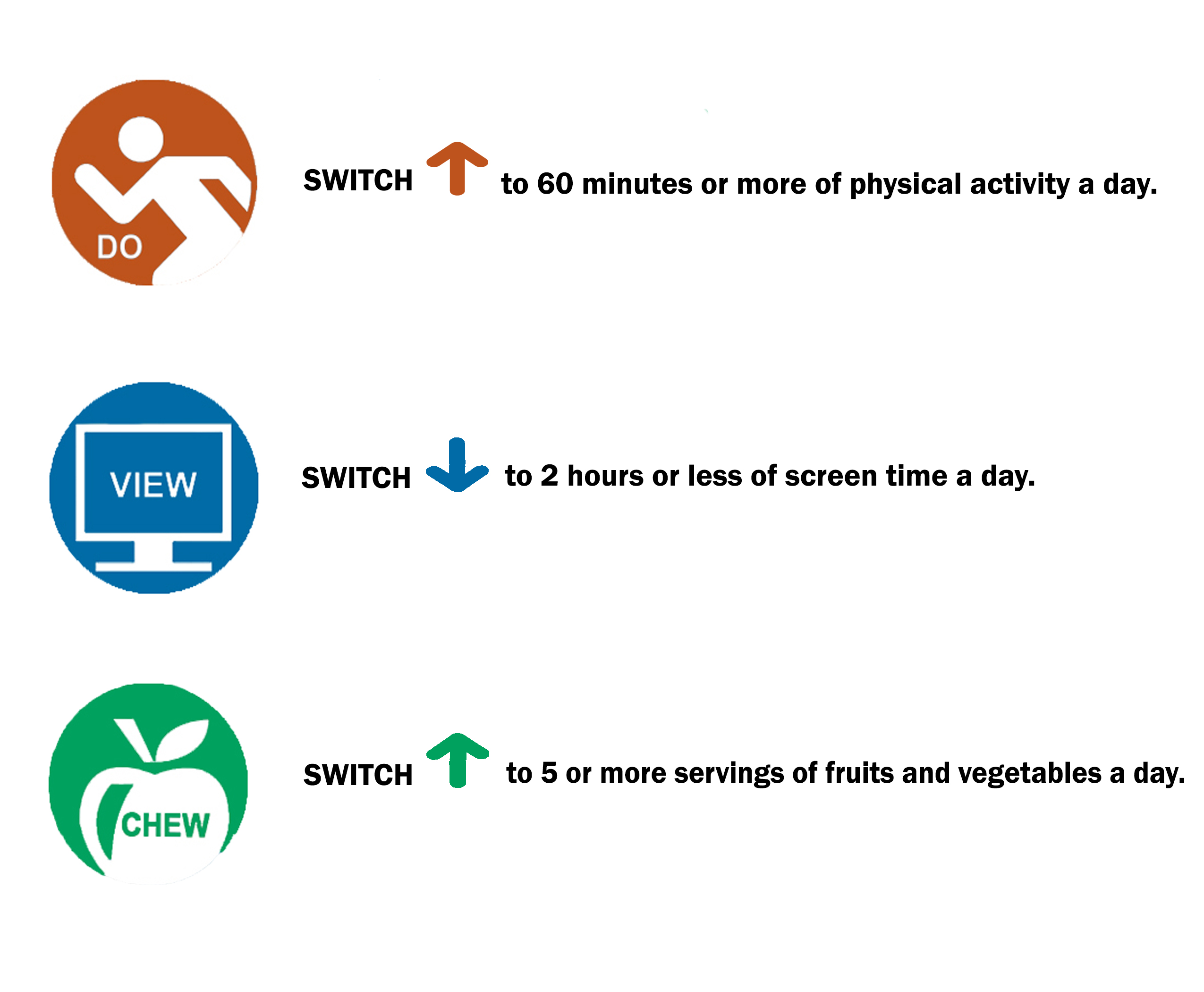 SWITCH is managed by an interdisciplinary research team in partnership with the 4H youth development program through Iowa State University Extension and Outreach. Schools are provided with resources to carry out SWITCH but  have autonomy to run programming in ways that best fit their unique needs and goals.
To learn more about SWITCH, visit our Extension and 4-H partner website.